Industry-leading performance and innovation for optimized storage of life-saving platelets.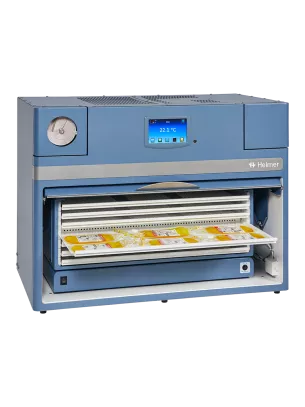 Helmer Scientific has offered high quality blood bank equipment for over 40 years, supporting your efforts to keep the blood supply safe.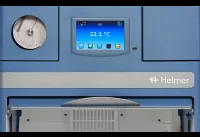 Helmer products are designed and built to last. Our high quality solutions take the worry out of your cold storage and processing.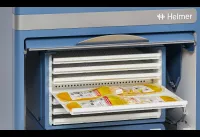 To ensure TrueBlue™ performance, our service technicians are available to answer questions or help resolve any issue.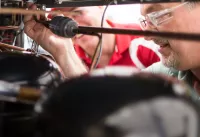 Quality and Reliability
To maintain viability, platelet products must be stored within a tight temperature range and with continuous gentle agitation. Innovations in Pro Line Platelet Storage Systems keep platelets safe and ready to use with the quality you expect from Helmer. Pro Line incubators and agitators offer the precise temperature uniformity, constant agitation, and reliable performance that are critically important to blood banks and support regulatory compliance.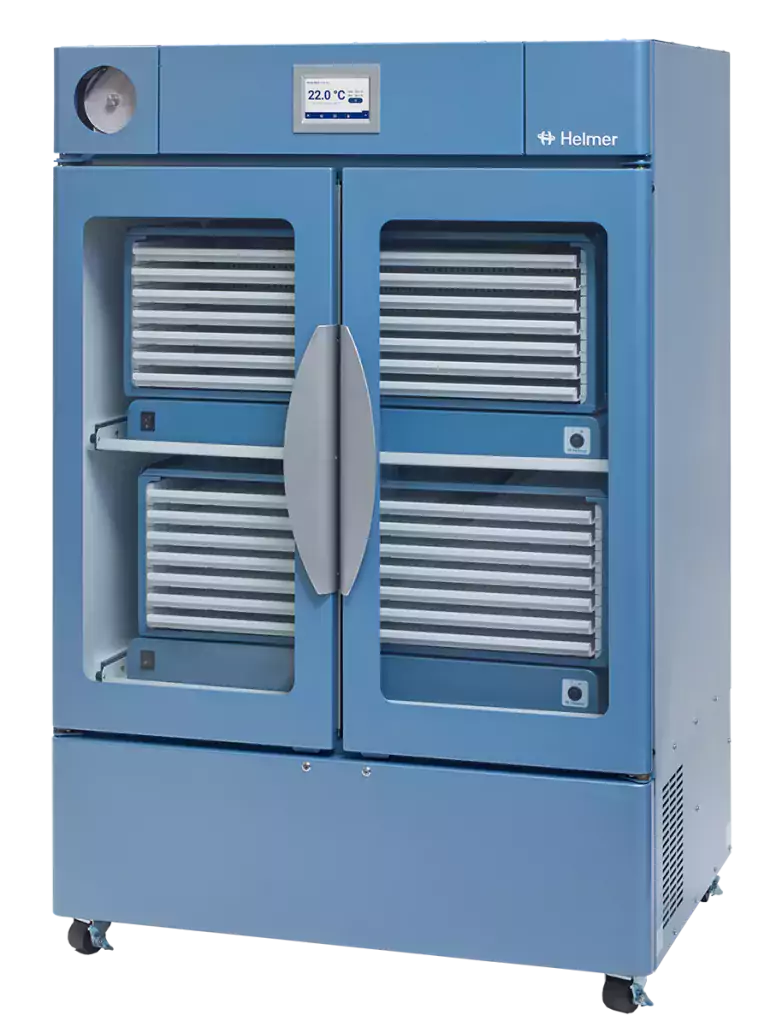 Pro Line Countertop Platelet Storage
Pro Line countertop incubators and agitators are available in a range of sizes designed to be placed on the bench in your blood bank. AdvanceCore™ technology provides dependable operation along with efficient, sustainable performance, heating and cooling only as needed to maintain the optimal temperature range. The AgiTrak™ monitoring system has features to help ensure constant agitation and track agitator performance.
Learn more about the Pro Line Countertop Platelet Incubators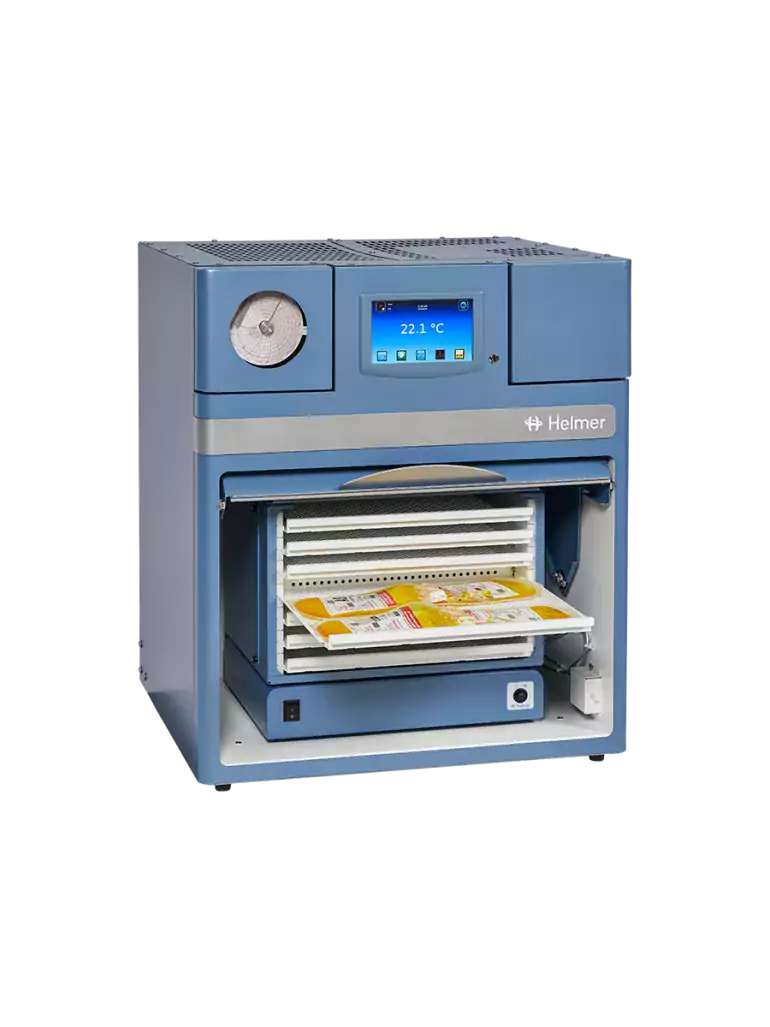 Pro Line Floor Model Platelet Storage
Pro Line floor model systems provide larger capacity storage for your platelet inventory. Floor model incubators utilize the OptiCool™ RT system, which combines a variable capacity compressor (VCC), natural hydrocarbon (HC) refrigerants, and pulse heating to deliver a reliable solution for the safe storage of platelets. Excellent temperature uniformity ensures your platelet products will not be compromised by temperature excursions. OptiCool™ RT supports sustainability and reduces energy use. Agitation is tracked by the AgiTrak™ monitoring system.
Learn more about the Pro Line Floor Model Platelet Incubators